Skip to Content
Transformative Home Painting in Westchester County, NY
Homeowners throughout Westchester County, New York, trust the professional team at Korth & Shannahan Painting and Carpentry for a wide variety of home services, including custom millwork, painting, molding, cabinetry, and more. As a locally owned and operated company, our team is committed to ensuring that you're satisfied with our work. We can handle any size painting, restoration, or carpentry project by using our decades of industry. We follow a comprehensive project plan which includes planning, preparation, installation or execution, and project cleanup to ensure you get the results you want for your home. Learn more about which service is suitable for your home.
Comprehensive Painting and Carpentry Services
Your home is important to you and your family. Not only does it keep you comfortable and safe, but it's also a reflection of your unique personality. The professional staff at Korth & Shannahan Painting and Carpentry can help transform your home in a way that meets your needs and style. By utilizing high-quality products and materials, our team will ensure you love the look of your home once we've finished. Find the next project that will excite you.
Residential Painting Services
We've always been the premier interior and exterior residential painting company homeowner's trust throughout our history. We've painted hundreds of homes throughout Westchester County. Our team can help you choose the perfect color to match your home's style and your own personal aesthetic. Whether you want bold, beautiful colors or something a bit more calming and understated, we're right for the job.
Interior – Creating a unique and dynamic room starts with the right wall color. Our painting pros use vibrant, high-quality paints to help bring your room design to life.
Exterior – Exterior paint not only improves your curb appeal but can also help protect your home's siding. We use paint products that are designed to withstand New York's weather.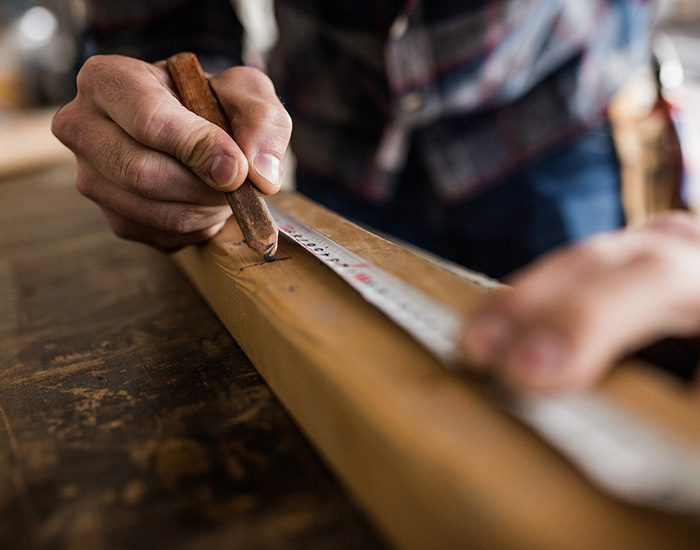 Carpentry Services
Does your home fit your needs? At Korth & Shannahan Painting and Carpentry, our trusted master carpenters can handle any custom millwork or carpentry project you can think of. Our finish carpentry work could improve your home's energy efficiency and style. You can always feel confident in the quality of our work because it's backed by our four-year warranty. Our carpentry services include:
Custom Millwork
Cabinetry installation and modification
Crown Molding
Baseboards
Deck Repairs
Historical Restoration
If you live in a historic home, you're required by state and local ordinances to maintain a certain style when updating your home. Since 1979, Korth & Shannahan Painting and Carpentry has provided historic home restoration services for homeowners throughout the community. Our experienced and licensed employees understand the importance of your historic home and work to restore its unique charm and style. Our historical restoration services include:
Crown Molding
Baseboard
Beam Wraps
Historic Paints and Color Consultations
Lead Paint Removal
Lead paint is a dangerous and potentially hazardous paint type that was used in homes until the late 70s. It is especially hazardous for young children. If your home was built before 1970, there's a strong chance your home was painted with lead paint. When it chips off the walls or molding, it can cause significant health issues. At Korth & Shannahan Painting and Carpentry, our knowledgeable and trained team has the knowledge and proper equipment to remove lead paint from your home.
Deck Staining
When the weather is perfect for an outdoor get-together with friends and family, your deck is the perfect spot. Korth & Shannahan Painting and Carpentry can revitalize your deck, which has begun to fade due to inclement weather, with our staining and restoration services. Our trained carpenters provide restoration services for rotting deck boards, handrails, beams, and more. We'll finish the project off with a fresh stain so you get the most from your stunning outdoor entertainment space.
Wallpaper Services
Wallpaper is a dynamic interior design choice many homeowners use to accent a specific wall or room. With near limitless colors and patterns, there is something for nearly everyone. However, some homeowners feel wallpaper is an outdated design trend. Whether you want to install new wallpaper or remove existing wallpaper, it's a time-consuming project that's better left to the professionals. We offer wallpaper removal services.
Removal – Unless you have the right equipment and experience, removing wallpaper is laborious (and sticky) However, many homeowners attempt to complete the task independently with disastrous results.
Installation – For an even and professional-looking wallpaper installation, let the pros handle your installation project.
Our Complete Painting and Carpentry Services
As a homeowner, we understand how important it is to reflect your style while aligning with your family's individual needs. At Korth & Shannahan Painting and Carpentry, we can help you realize your ideal home with our wide variety of carpentry and painting services. Our team is licensed and trained to use the proper equipment to handle any size project. With a commitment to customer excellence, you can always expect the very best results. We'll even back your work with a 4-year guarantee, every time. Learn more about our services:
Interior Painting – Whether you're just moving into your home or you want to update the style, interior painting is an affordable service that yields stunning results. Our professionals will work with you to identify which color is suitable for the style you're trying to achieve.
Exterior Painting – Create a warm and inviting entryway for your home with exterior painting services by our professional team. Choosing a new color for the outside of your home can improve curb appeal and boost home value if you are looking to prep for sale as well. We use high-quality exterior paints that resist chipping and fading caused by New York's harsh weather.
Lead Paint Removal – Lead paint is an outdated and dangerous type of paint that may have been used in your home. For young children especially, lead paint can be highly dangerous and should be addressed immediately for the safety of your family. However, removing lead paint without the help of a professional can make lead paint a more significant danger. The Korth team has the necessary experience, equipment, and training to remove and remediate lead paint quickly and safely from anywhere in your home.
What Painting or Carpentry Service Is Right for My Home?
Only you can decide what service is best for your home based on your home's needs and personal preference. Regardless of your decision, you can trust that our professionals can complete any project on time and within your budget. By utilizing the very best materials and experienced contractors, we can provide the very best results for your painting or carpentry service. Contact our team today to schedule your design consultation.