Skip to Content
Simple Things You Can Do to the Exterior of Your Home for Big Impact
Learn how our exterior painting service can help protect your investment by weather treating your home's outside structural appearance. Exterior Painting of your home will provide the coverage needed to protect it from the following elements:
Sun – Heat – Humidity – Snow – Sleet – Rain – Ice – Storms
Painting Garage Doors Your garage door can look like new in a day! Just give us the opportunity to show you how enhancing the color of your garage door can change your home's appearance. Be different, be bold, be in style, be confident about choosing us for your exterior painting project, and do the job right!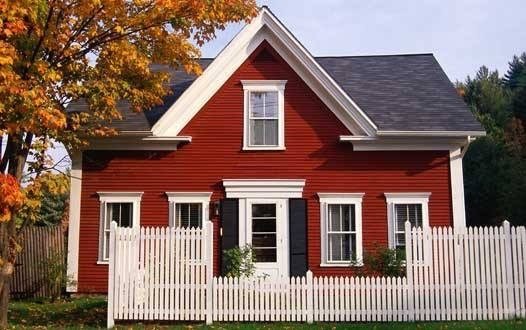 Painting Shutters, doors, and trim Exterior painting of your home's shutters, doors, and trim can give your entire home a facelift in just a few days.
Painting Protects like your car needs waxing to protect it from the effects of the weather and other exterior elements, your home needs exterior painting to protect it in this way as well. Don't be caught without the protective covering your investment needs.
Painting Renews just like the leaves start new each spring, and new planting seeds add to your home's curb appeal, so could a new paint color. Color could also personalize your home to your style.
Are you selling your house? The first impression of your buyer is what counts the most. The outside of your home should represent a new beginning to a potential home buyer. A fresh, exterior painting of your house, will be just what the buyer is looking for.
Theft Protection Exterior painting can serve as theft protection. An unattended home may be a target for potential burglars. Give your home a great first impression and send the potential burglars away!
Contact Korth & Shannahan Painting & Carpentry for all your Westchester & Fairfield painting and carpentry needs – we are fully licensed & insured and offer free estimates.