Skip to Content
Personalizing Your Westchester Exterior
If you're planning an exterior painting project this spring or summer, we have a few creative ideas to keep in mind.
Painting to Match Your Home's Architectural History
If you own an older home, it can be fun to research the roots of your property's design and architecture. There often are specific, classic color schemes that were used, and staying true to its roots is a unique way to develop an authentic look. Architectural details can be turned into focal points with the right colors.
Think Outside the Box When It Comes to Your Home's Details
Exterior painting is certainly important because of the protection & curb appeal, but it's also an awesome opportunity for simply having fun. This is a chance to make your home your own, and let your personality shine through the little details you can add.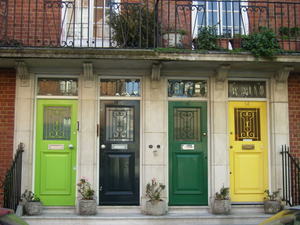 Front Door Color – Make It Pop!
We've talked about this before in other articles, but it bears repeating. Vibrant color for your front door can make your home's entrance memorable, inviting, and stylish. Another benefit is that it simply isn't a huge commitment; if the color doesn't feel right, it can always be changed. With a little planning and research, however, we're confident that you'll be able to pick a color you'll love. And, of course, your professional painter can help!
Add Extra Style by Painting Your Shutters
Shutters may not serve the functional purpose they were designed for as much anymore, but they can serve the purpose of adding personality to the face of your home. If they're in poor condition, why not consider replacing/repainting them?
If you're planning an exterior painting project this spring or summer, call us now for a free estimate & we can even schedule the job while you are on vacation. It would be our pleasure to serve you at Korth & Shannahan Painting & Carpentry call
914-238-5388