Skip to Content
8 Ways To Elevate Your Home With Extraordinary Windows & Doors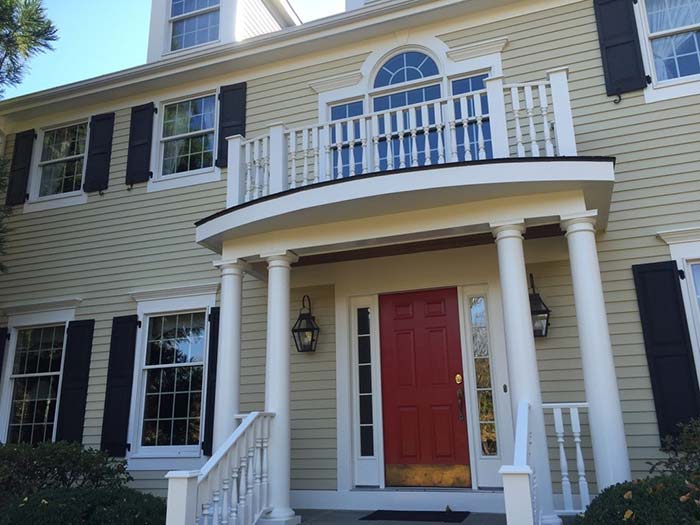 8 Ways To Elevate Your Home With Extraordinary Windows & Doors
Windows and doors are an important part of the home but did you know they could be major design features as well? They can enhance your curb appeal, brighten a room, or change your view. Stop living with your old windows and doors and make this the year to elevate the design of your home with new windows and doors. The best Westchester carpenters can help.
Focal Point Windows
Love the view but can't enjoy it from your favorite room? Add a big, bright window and make the view the focal point of the room. Design the interior of your room to highlight the beautiful new view with seating designed around your new window and window treatments to frame the view.
Bay Windows
Want to make a room feel bigger? Add a bay window. A new bay window can become the focal point of a room while allowing more light in.
Change a Window to a Door
This one simple change can dramatically improve the use of your home. Make better use of outdoor space or improve your security. You'll want to call a pro who can help design your new layout and install your new door or window. There are many options when it comes to creating a unique, functional look.
Upgrade your Closet Door
Though you may not think of your closet door often, it's a great opportunity to add a unique look to your bedroom. Often, these areas go unused as design elements and remain just doors but they are typically a large feature in a room and can be helpful to hide extra storage and items in your closet. If you're thinking about starting new, this may require more than just a coat of paint and a little bit of time. You'll want to call Westchester carpenters who can help install your new door, especially if it's a sliding closet door where work will need to be done to the existing door structure or wall. A new closet door can be an instant update to your bedroom.
Sliding Barn Door
Sliding doors are a great way to save space in a room. They don't fold out like a traditional accordion door, so you instantly create more usable space. If you love the rustic look, a sliding barn door will help you achieve that look. Distressed wood doors are another option that helps achieve a rustic look. With sliding doors, there are typically two options. One option is to have your door slide into the wall or a "pocket door." These disappear into the wall so it's completely out of the way when needed. The second option is to hang the door with a closet door roller kit, where the door slides outside of the wall.
French Doors
If you need a room update that will never go out of style, French doors is what you're looking for! French doors open outward into the room leaving a large space for you to look through. Try painting it a sleek white to keep your French closet doors looking clean and timeless.
Modern Glass Doors
Rooms with a contemporary look will benefit from a modern glass door. Frosted glass sliding doors are a popular option for homeowners who want to add light but not give up privacy while giving a new look to their room. Layered glass works just as well and can often be framed as a traditional door with wood.
The Bifold Closet Door
Fall in love again with the traditional look of bifold closet doors. These space-saving doors can be accented with molding or painted and decorated to create a unique style.
Korth & Shannahan Painting and Carpentry Has Been Voted Best Contractor by Westchester Magazine!
If you live in Westchester or Fairfield Counties please give our office a call for a free estimate and find out what Westchester carpenters can do for you.