Skip to Content
4 Ways To Prepare Your Home for Holiday Guests
The holiday season is fast approaching, follow these four tips to be sure your home is ready for all your holiday guests.
1. Let's start with the front entrance. After all, that is the first thing guests see when they come to your house. A quick coat of paint is the quickest way to freshen up your front entrance. Repair any rotten wood on the door frame and around the entryway. If your door needs to be replaced, call a professional Westchester contractor. Not only will a new door impress your guests, but it can also help save on heating costs as well.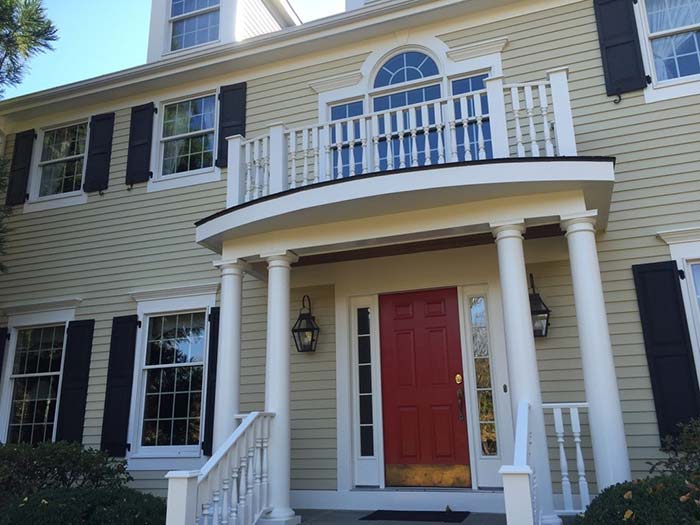 2. Next up is the foyer/entryway. Soft lighting adds charm & glamour to the entry. Be sure to touch up any scuffs marks in this high traffic area. Simple paint touch-ups will give your foyer and entry area that freshly painted look.
3. The kitchen, family room, and dining areas are often the area's guests spend the most time. A fresh coat of paint will go a long way here. If there is no time for a full coat of paint, be sure to touch up scuffs & scratches. Store belongings in custom cabinets & built-ins. Small decor changes can go a long way as well. Pillows with holiday colors can coordinate to bring the season in.
4. The best way to make your overnight guests feel at home is with an inviting guestroom and guest bathroom. These seldom-used rooms benefit greatly from a fresh coat of paint and freshly laundered linens. Be sure to clear space in the drawers and closets and have an area for their suitcase.
You have enough to worry about this holiday season. Let Westchester's professional painters and carpenters at Korth & Shannahan Painting and Carpentry prepare your home for holiday guests. If you need help with any of your Westchester home projects, Korth & Shannahan Painting and Carpentry can service your home in Scarsdale, Chappaqua, Katonah, Bedford, Bronxville, Armonk. Just give us a call for all your Westchester power washing, carpentry & painting needs at 914-238-5388.